Articles Sports equipment
This summer, your motorhome triathlons
Traveling in a motorhome is a perfect alternative for the triathlete who travels to a competition.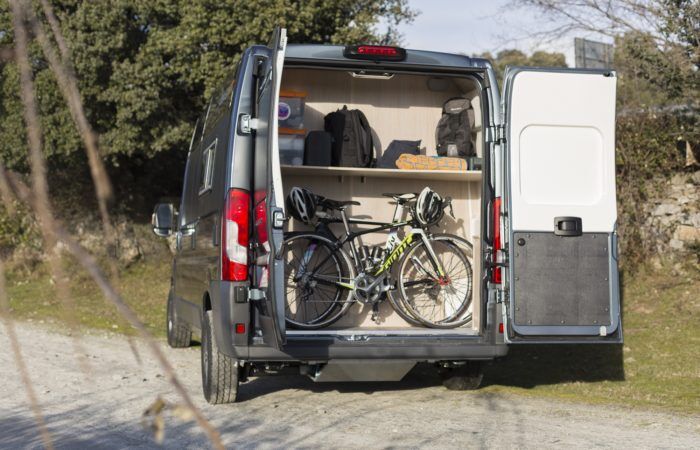 There are innumerable benefits that a motor home, from the space necessary to transport your bikes safely, to having the possibility of sleeping on the starting line itself. Have you ever considered it?
From Triathlon News we visit BUNKERVAN family business based in Madrid that design your own motorhomes, offering inside luxury qualities and paying close attention to detail so you don't miss a thing!
Better than home
And is that traveling by motorhome brings you great benefits, And not only for the management of the material that you must take to the competition, which you can always have on hand, stored safely and well organized in models such as the "Bunkervan Family", but also for everything that traveling in this transport entails.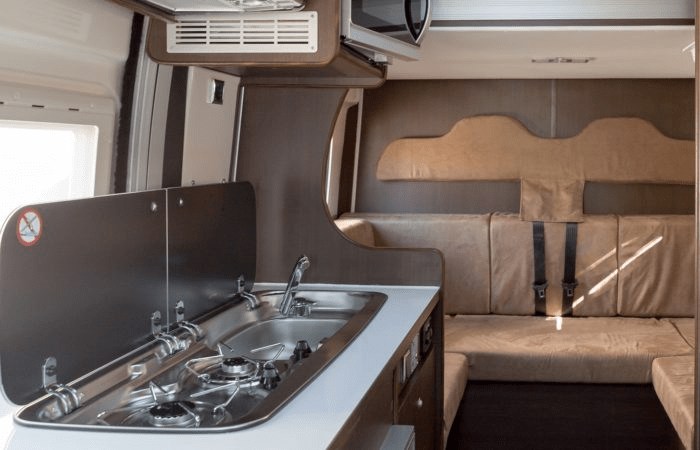 5 reasons why traveling by motorhome to a competition.
1st Maximum comfort
Do sleep sounds bother you? Are you used to your sheets, pillows?….
You can have this in your motorhome, you can choose the place and rest, something so necessary for a triathlete before a competition. And after the competition that long-awaited shower?
In your motorhome you will not have to wait to get to the hotel to take a shower to be able to find yourself "like new", since you can do it on the same finish line
2nd Insurance
The motorhomes have sophisticated security tools, to rest without problems, there are also guarded and specific areas for it to rest, and more if you do it next to BOXES
You will feel like a VIP!
3rd Discover new places
Thinking of taking advantage of the trip to the competition to do some tourism? With the motorhome you can do it, wherever you want and enjoy the trip.
4th Make costs profitable
Now you only have to think about renting your motorhome and gasoline and highway costs.
Food and accommodation are included! Since in your motorhome you can take your own "menu" and you will not have an extra expense
5th Eat what feels best to you
Something fundamental for the triathlete before the competition is to be able to maintain the diet the days before the competition.
If you travel in a motorhome, you can do it! In it you will have your own kitchen and refrigerator that will facilitate you to maintain a balanced diet as if you were at home ...
And what about that fresh "recovery" fresh from the fridge as soon as the competition is over? Compete as if you were in VIP class!
Where to sleep?
If it is the first time that you are going to travel in a motorhome, surely you have some "respect" respect for sleeping on the street if you have to do it before reaching your final destination, but you will not have to worry about this!
Thanks to Ac Areas You will find all the information on the service areas and parking lots for motorhomes overnight in Spain and Europe.
A well-known forum is Perfect where there is a large community of tourists who use this type of transport and who offer great advice.
From Triathlon News we recommend: Bunkervan 599 Family
Vehicle 5.99 m with 4 places to travel, eat and sleep, has a large trunk of 1.85 m high 1.86 m wide and 60 cm deep which makes possible to carry 4 bicycles, pets, skis, boards, backpacks, diving equipment, musical instruments and everything you can think of.
In addition, it has a U-shaped dining room which allows 4 people to stay inside comfortably.
At bedtime there is a electric double bed lowering the techoy you can always carry it in addition to the possibility of converting the dining room into another double bed.
Full kitchen with two fires and sink with glass lids, 130-liter fridge, bathroom with shower, 125-liter capacity for clean water, heating and hot water for diesel.
All you need in one space!
http://bunkervan.es/family-599-autocaravana-maletero/
Where is Bunkerban?