Articles Sports equipment
The new Specialized bicycle, the Roubaix: smoother is faster
The price varies from 2.159 to 11.900 €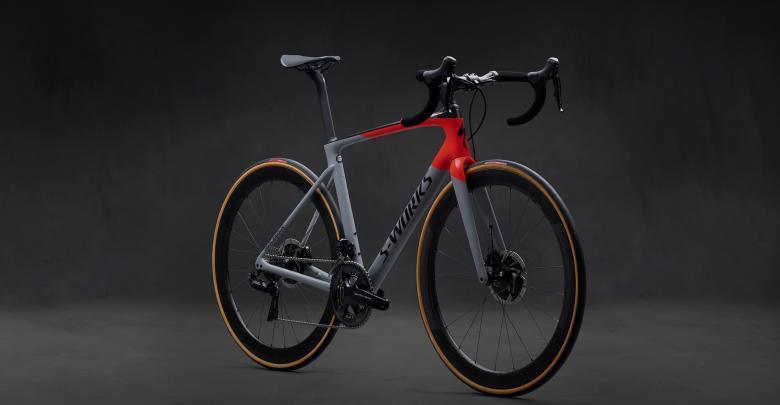 With six victories at the Paris-Roubaix, the bicycle Roubaix it has amply demonstrated that more comfort means greater performance. However, so far that has meant some concessions. But this will not happen anymore.
The new Roubaix now offers vertical elasticity without any negative effect, introducing the revolutionary new Future Shock 2.0, which offers more control and cushioning options, a new Pavé seatpost that makes it the most balanced Roubaix to date, an aerodynamic that equals that of the Tarmac, and a frame with Rider-First Engineered ™ technology below the 900 grams.
And is it still comfortable? Sure, but do not call it "comfort bicycle", because performance has been behind every engineering decision we've made. This is the new Roubaix.
REIMAGINE THE BICYCLE TABLE
Lighter Faster. More aero.
The new Roubaix table offers the perfect balance between aerodynamics, general lightness and vertical elasticity. The shapes of their tubes are based on those of the Venge and, when performing tests in the Win Tunnel, they are as aerodynamic as those of the Tarmac SL6. Its Rider-First Engineered ™ design ensures optimal vertical stiffness and elasticity in all sizes, as well as a frame weight of less than 900 grams. Yes, you read it right.
THE NEW FUTURE SHOCK
More control More confidence.
More speed. The new Future Shock 2.0 offers 20 mm of axial vertical elasticity through a hydraulic shock absorber. This new system uses the passage of the oil to simultaneously control the compression and rebound, while an accessible and easy-to-use dial, located in the place of the power cover, allows to perform Damping adjustments even in progress.
LA TIJA PAVÉ
Vertical elasticity without negative effects.
The new Pavé seatpost is the first aerodynamic seatpost with vertical elasticity. Starting from the same D-shaped design found in the Tarmac, we added flexibility to the top of the seatpost and developed a new saddle clamp design in low position in the frame. This makes the vertical elasticity of the rear part perfectly balanced with that of the front, to enjoy a smooth and balanced driving in all kinds of conditions.
SHARED PLATFORM
A bicycle for all cyclists, regardless of their gender. Improving your cycling experience has always been the goal of our R & D Department. But for years, assumptions have filled the gaps that existed in science. However, thanks to the data obtained through Retül, those days have been left behind.
Using data from over 7.700 Retül Fit biomechanical adjustments and over 25.000 Match sessions, we can definitely say that there are no noticeable differences in the position on the bicycle of a man or a woman.
And for this reason, we have come to the conclusion that there are no performance benefits in the design of bicycles by gender, which is why the Roubaix has been designed to be a unisex bicycle, which benefits the performance of all cyclists alike , regardless of whether they are men or women