The new Zone3 wetsuit, the Aspect that allows you to swim breaststroke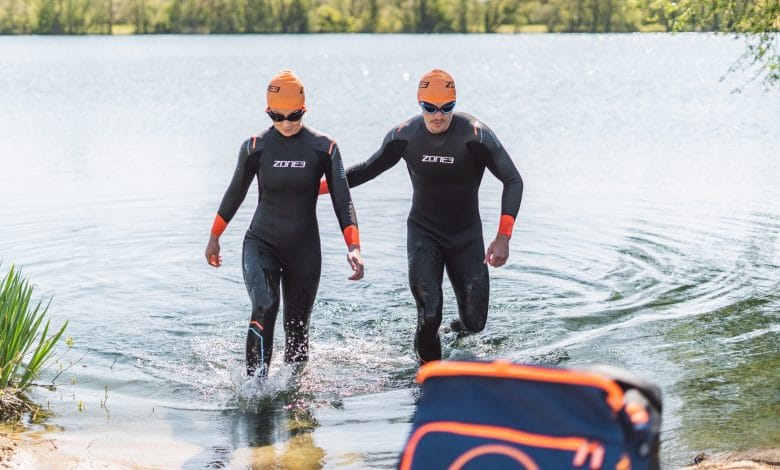 One of the benchmarks in the world of open water swimming and triathlon, Zone3, has just launched a new neoprene model, the Look.
The Aspect is designed more for the swim in open water o long distance triathlons and stands out above all because allows swimming breaststroke style.
Other strengths are the warmth of the neoprene and the comfort, something essential for this type of distance.
In the development of the Aspect, a high performance panel mix Aqua-X, Smoothskin and High-Stetch Nylon that allows a wider movement between the legs and across the chest
Se combine different thicknesses of 1,5, 2 and 3 mm so that the legs remain submerged in the water and a natural breaststroke swimming position can be maintained.
key features
To achieve this type of swim, Zone3 has developed various factors in neoprene such as the following:
Extra flexibility in the leg area
In the chest area it has a further degree of flexibility for a wider stroke, similar to what you get with high-end wetsuits
Decreased buoyancy at the bottom of the legs, so that they do not rise all the way to the surface and thus harness the full force of the kick.
Aqua-X finish for reduce water resistance and facilitate gliding, in addition to extending the life of the neoprene.
How much?
The new Zone3 Aspect wetsuit is priced at RRP: € 199.
Where can you buy?
It can be purchased in both a female and a male model on the official website
https://zone3.es/advance/neopreno-mens-aspect/
https://zone3.es/advance/neopreno-womens-aspect/
This new wetsuit from Zone is suitable for both front crawl and breaststroke swimming.