Tiger Race HEAD SWIMMING glasses test
We jump into the water with HEAD to test the Tiger Race HEAD SWIMMING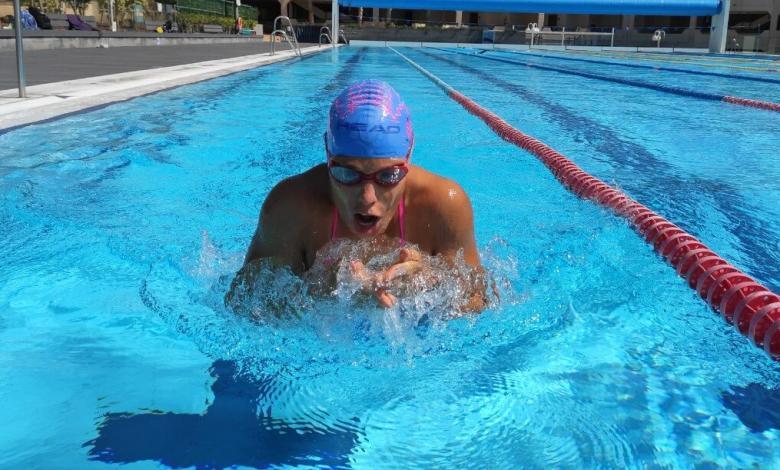 We jump into the water with HEAD to test your most innovative glasses, TigerRace, in its MID and Liquidskin version. Do not miss everything we have to tell you about them.
Head is one of the most recognized brands of swimming accessories on the market and has a wide variety of perfect solutions for swimmers, from goggles, swimsuits, accessories for swimming technique training and wetsuits, among others.
We analyze Tiger Race in its 2 versions: MID and Liquidskin.
Today we bring you their Tiger race, a model made for competition that presents several versions where its fundamental difference is found in the silicone that holds the ocular eye and the type of lens. We analyze them in detail so that you can choose the option that best suits your needs.
Both are undoubtedly one option more than recommended for the triathlete due to the wide field of view It offers, the adjustment of the suction cup and the support of the double rubber for the head.
Two versions of HEAD Tiger Race in relation to manufacturing silicone:
Tiger Race Mid:
Competition goggles made with liquid silicone that presents a wide field of vision, great comfort and stability. Mainly suitable for narrower faces.
Tiger Race Liquidskin:
Professional glasses high-performance dual-density liquid silicone that ensures excellent comfort and a stable fit.
Its high quality double grip rubber allows for exceptional fit and stability.
The lenses are directly overmolded with the skirt, ensuring maximum hydrodynamics and a perfect fit. Available with clear and colored lenses.

Tiger Race Mid Tiger Race Liquidskin
Choose your lens: Transparent or mirrored
Tiger race are designed for all types of swimmers or triathletes, since they present the option of clear lens (mainly suitable for indoor pools), with a slight bluish or grayish color (also recommended for indoor pools or cloudy days outside) and mirrored lenses (recommended for open water and outdoor pools on sunny days).

Tiguer Race Mid Mirrored Tiguer Race Mirrored Liquidskin
In conclusion
Glasses Tiger race they are a very option recommended for the swimmer or triathlete of any level performance.
Due to its wide range of lens options, it allows be used for both indoor and outdoor workouts, so it offers total adaptability to the athlete's needs.
In addition, we have verified that your conical curved shape of the lenses allows a wide field of vision, so necessary in open water competition situations.
Its double adjustment rubber allows greater stability by being able to place it separately, a highly recommended option in the case of long hair to improve the hold with the hat.
However, a part of the strap is rounded in shape, which reduces grip in higher impulse situations such as head starts.
La silicone fit to the eyes it offers a soft touch and intense seal.
It can be annoying at first if you are not very used to this type of glasses with a wide silicone skirt, since it produces a suction cup effect around the eye.
But this type of glasses is the most recommended to protect the eyes in possible blows in open water.
Prices and where to buy
The prices they present range between € 24,95 and € 29,95 for Tiger Race Liquidskin and € 22,95 and € 27,95 for the Tiger Race Mid, prices in line with the market and the quality of the product, which makes them a pair of goggles. affordable for any pocket.
You can buy them at: https://www.head.com/es_ES/swimming/eyewear.html
€29,95
In stock
1 New From 29,95 €

Amazon.com
€25,70
In stock
1 New From 25,70 €

Amazon.com
free shipping
Last update: July 4, 2022 16:52
Assessment
Pros:
Adjustable to the physiognomy
Double strap for stability
Wide field of view
Versatility in product offering (colors and lenses)
Cons:
Intense sealing, suction cup effect
Fine grip rubber is less stable for head jumps
Overall evaluation
Quality / Price 9/10
8 / 10 Stability
Design 8/10
Comfort 8/10
Resistance 9/10
If you want more information about the glasses Tiger Race by HEAD see the following article:
About Head
Howard Head, a Harward graduate aeronautical engineer, quit his job as an aircraft designer and went on to improve the heavy and clumsy wooden skis of the time. This is how the history of the prestigious brand began in 1947 HEAD.
After a few years of constant improvements and innovations in ski manufacturing, the company began to diversify its production into tennis and other racquet sports with revolutionary competition technology.