HOKA ONE ONE CLIFTON EDGE shoe test
Stability and lightness for the triathlete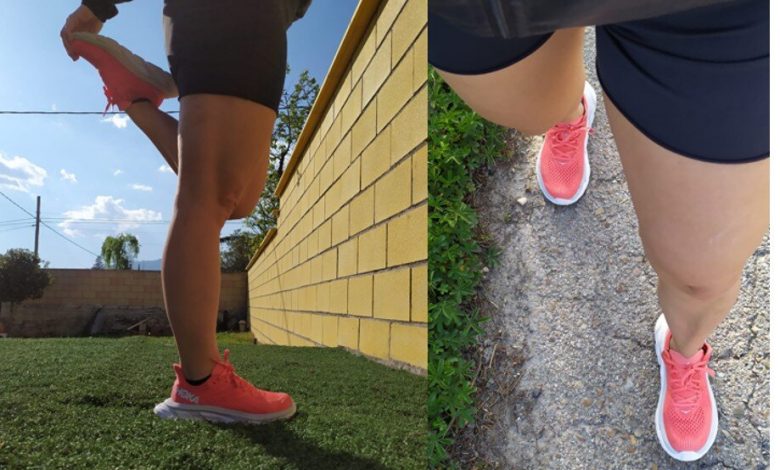 The HOKA ONE ONE model CLIFTON EDGE are primarily intended for triathletes of neutral tread and heels with pace and medium weight where it stands out above all its stability and lightness.
It is indisputable that HOKA ONE ONE in a few years has managed to position itself as benchmark in triathlon. Some international like Saleta Castro, Emilio Aguayo o Ana Noguera They have already relied on their models for training and competition.
A brand that stands out for its "maximalist" models that offer great stability and lightness (despite the size of its sole) for the triathlete.
HOKA CLIFTON TO THE TEST!
In this article we analyze the HOKA ONE ONE CLIFTON EDGE model, a model that, after a few months on the market, has made a name for itself as a excellent option for neutral tread triathletes with rhythms and middleweight (70-80 kg) that prioritize stability.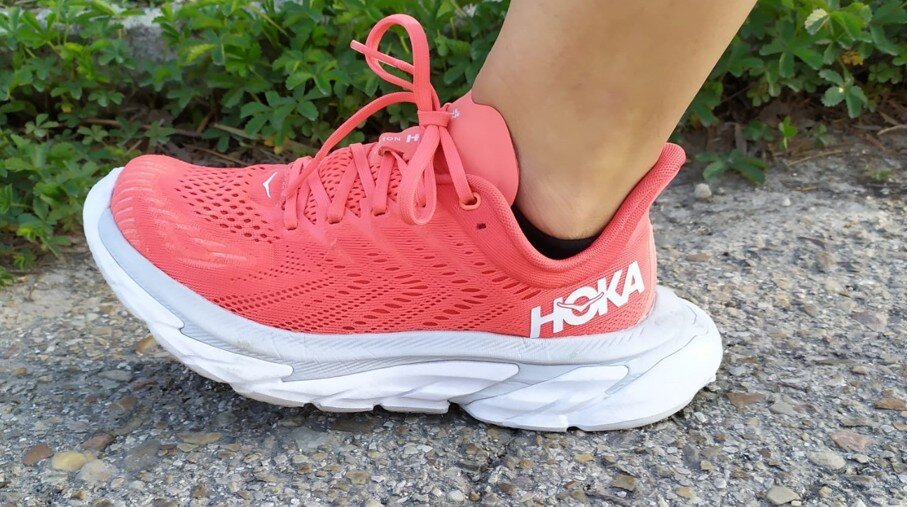 A first option, mainly for heels, since for this type of tread it offers very good reactivity.
Clifton Edge has been designed to feel like running on a cloud thanks to its cushioning, but at the same time offering great stability in the tread, thanks to the size of its sole.
Its structure (mainly EVA rubber) is made to offer a smooth transition from heel to forefoot with 33 mm height at the back and 28 mm at the front and only 253 g in size 9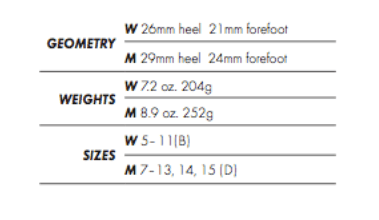 Our feeling when putting it is that it is capable of distributing the impact when stepping and gives us a great sensation of excellent cushioning, as well as safety thanks to the stability of the tread due to the wide size of its sole.
From our point of view, this shoe is designed for those days when you play "long throw" training in which you go out to enjoy without being aware of the clock or the rhythms
What has surprised us the most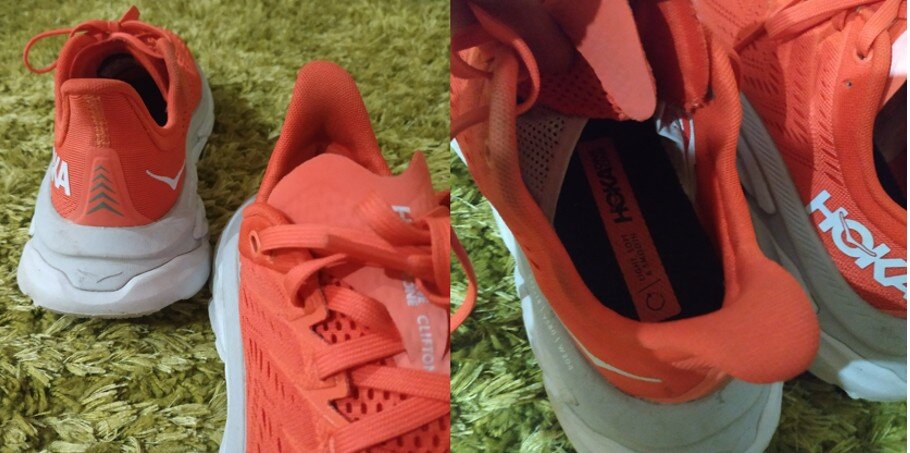 Regarding the shoe itself, so its fabric we can affirm that it has the highest quality, with 3 details that have surprised us the most
On the one hand, the holding your heel, with a loop that makes it easy to put it on and take it off
The second detail is your tongue, which is attached to the sole, which guarantees that it has no movement.
Finally the front part protection, which despite appearing to be woven, is like a plastic that protects the toe, being comfortable and flexible, but at the same time guaranteeing the durability of the shoe.
Conclusions: For enjoyable workouts
It delivers on what it promises: stable, light for the great cushioning that it has and that makes it very very comfortable.
Trying this shoe has been a great success, since we see it as a excellent choice for our athlete profile, In other words, for anyone who has a rhythm and average weight and who goes out to enjoy training.
For series on track or competition they are really comfortable, but they are not the "fastest" we have found, if you are looking for a shoe that offers good performance for these occasions we would recommend the Carbon model, or Carbon X2 for its responsiveness.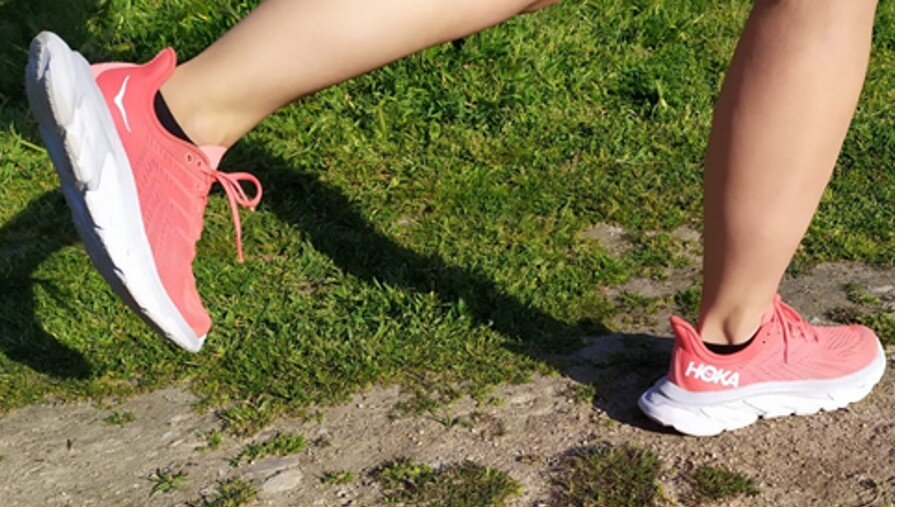 At the design level, there are no words, even though "maximalist" designs go according to taste (although we love it), for those who are not so attractive we still recommend trying it since it has a very balanced and well defined line and it is impossible not to fall in love with them at first sight.
Don't choose it if ...
If you are looking for a shoe to high rhythms and / or for competition, in this case we recommend the Carbon or Carbon X2
Choose it if ...
You have medium weight and pace, you are looking for stability and cushioning in the tread for "distrutones" workouts, those in which you go out to roll without haste and as if there was no tomorrow!
Where to buy it?
You can find it in this link
RECOMMENDED PRICE: € 160
Tasting Scores
Design 10/10
Material 9/10
Stability 10/10
Durability 8/10
Reactivity 9/10
Lightness 10/10