Skechers Go Run Ride 9 shoe test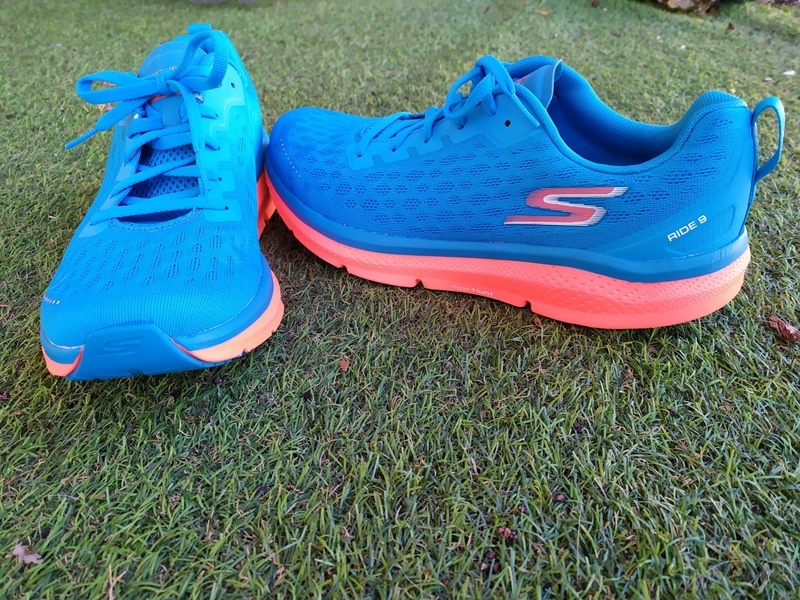 On this occasion we analyze the new launch of the Skechers brand, the model Go Run Ride 9
These are some neutral shoes with a lot of reactivity ideal for training and long distance competition
Designed to middleweight runners with some running technique looking for good cushioned footwear, but without losing weight or reactivity.
The Skechers Go Run Ride 9 is a good choice for medium and long distance training, with a weight of only 238 grams (size 42) and a built-in technology, brand of the house, that make it a safe bet for those looking for a good shoe to cushioned workouts and that allow a improvement in running technique
Among its features we highlight
Sneakers neutral
Ideal for competitions medium and long distance
Weight : 238 grams in size 42,
Drop 6 mm
Technology Hyperburst
M-Strike biomechanical technology
Goodyear outsole
Breathable mesh upper
External reflective strip ideal for triathlon.
What's new about this shoe?
The Skechers Go Run Ride 9 shoes are a step into the veteran Go Run Ride line.
These are some more reactive and better cushioned technical sneakers from Skechers in the market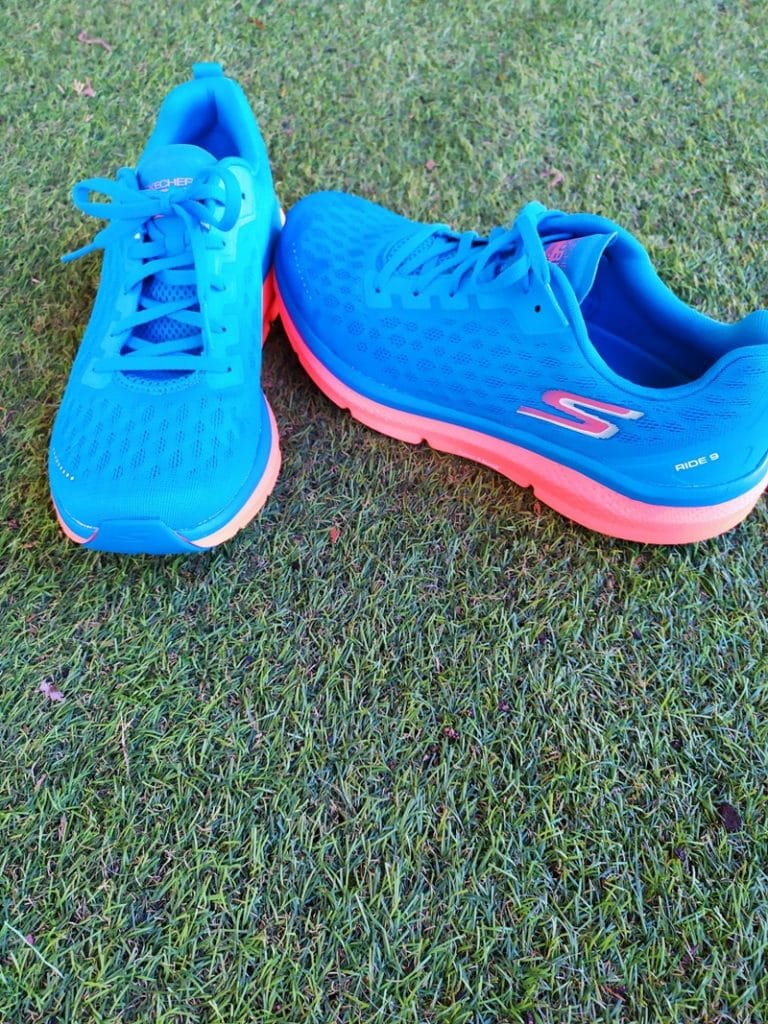 Conclusion perfect for medium and long shoots as well as medium and long distance competitions.
For triathlon It has a strip on the back that helps to reduce time on transitions when we are in competition.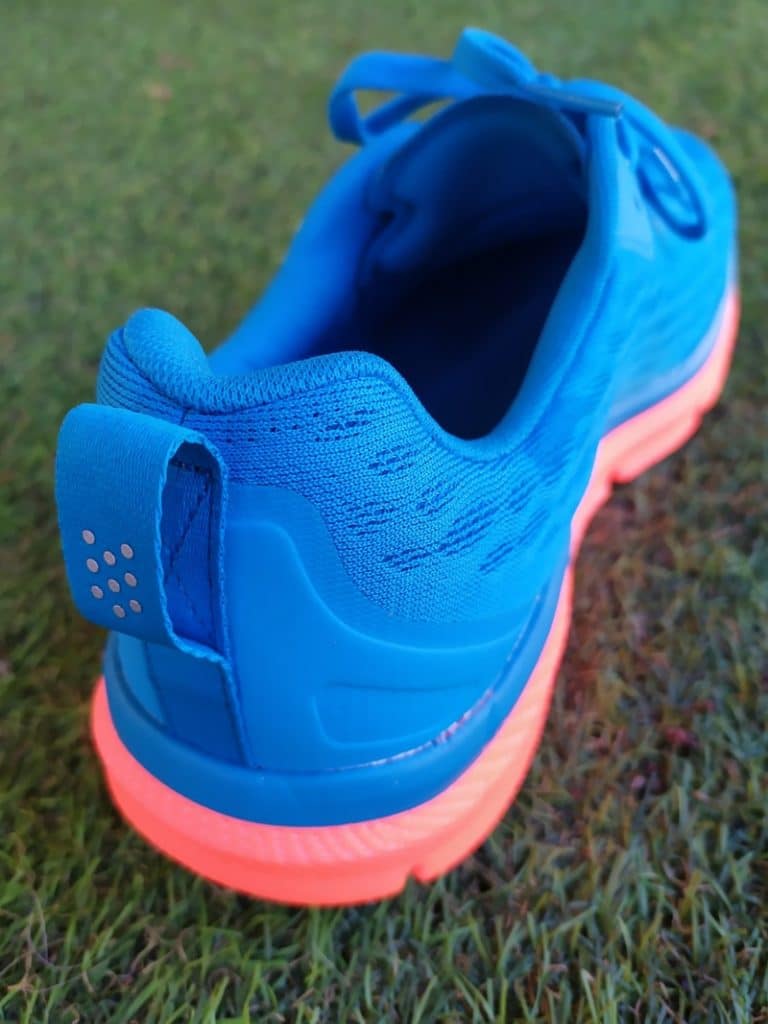 Regarding its technology, it has the proven and awarded Hyper Burst® system, which makes this model have great cushioning and considerably reduces the weight of the shoe.
It also has the M-Strike biomechanical technology, that allows to have a good running technique, in addition to making the landing be done with the middle part of the foot, which allows to have a faster, more efficient and no less importantly less damaging stride for the runner.
With regards to sole, is made with the same technology used bys Goodyear Best All Weather Traction tires, which ensures its traction, stability and durability on all types of surfaces.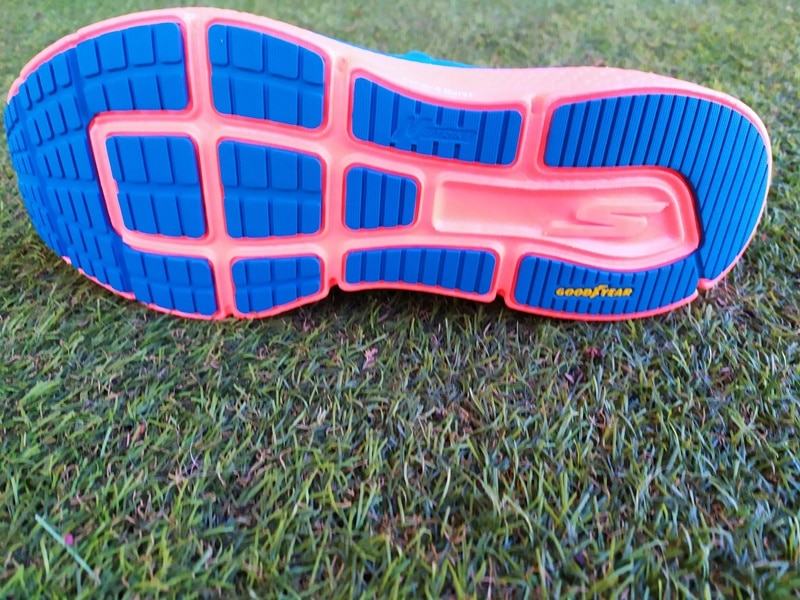 Our conclusion
In our opinion the Skechers GOrun Gorun Ride 9 model, and as we have already commented in the Review, this model is designed for middleweight runners looking for good cushioning and training / competing in medium and long distance, although it can be perfectly adapted to shorter runs.
As for the racing sensations, they are perfect for long shoots, You can see the reactivity (improve efficiency in the technique) and its cushioning, so the sensations are very good when we spend 1 hour training with them.
Tasting Scores
Design 8/10
Comfort 9/10
Materials 9/10
Performance 9/10
How much?
The Skechers Go Run Ride 9 have a suggested price of € 145
Where to buy
It can be purchased on the official website https://www.skechers.com/es-es/style/246005/skechers-gorun-ride-9/blcl