Triathlon News
Javier Gomez Noya, 2 podiums at 3 competitions on his return to ITU top competition
The Galician has practically completed his first block of the season, where he wanted to test his performance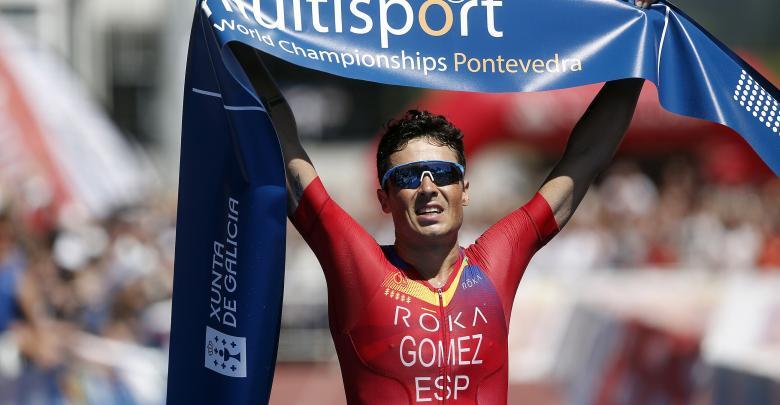 The Ferrolan triathlete Javier Gómez Noya He has participated in several competitions during the months of April and May with an eye on his classification for the Tokyo 2020 JJOO and IM 70.3 from Nice, where the IRONMAN 70.3 World Championship will be played.
The Galician he has practically completed his first block of the season, where I wanted to test their performance again in the WTS with very good grades, but we will have to wait for the WTS of Leeds (9 June) to make an analysis and see what direction it takes for the rest of the season.
Noya already participated in March in the World Cup New Plymounth, sprint distance, where I finish in fifth position. He also did it in the half marathon of Madrid, where he got his best record in a half marathon with a time of 1: 06: 48.
After the April 27 participated in the WTS Bermuda where he was second, shortly after, the 5 de Mayo disputed the LD World Championship in Pontevedra where he got the title to return to the competition this time on Olympic distance the 18 of May in the WTS Yokohama where he has achieved a great fourth position, in which he was fighting in the lead until the end.
These were his statements after the Yokohama test,
The WTS Leeds their next race
He will finish his first part of the season with the WTS of Leeds, the 9 of June, on Olympic distance and where he will face again Alistair Brownlee who has come back through the big door after his victory yesterday at the Cagliari sprint World Cup.
From here Noya will make an analysis of your results and if he sees himself with options to fight for the WTS, he will continue participating even if they are in Sprint distance.
After the third round of the WTS 2019 circuit, Noya goes in fifth position to 800 points of the leader of the ranking, the French Vicent Luis.
Test Test and Nice your goals
In an interview with the newspaper isport, Noya commented: "I would like to be at the top in August and September, which is when the test test (for the Games) of Tokyo and the World Cup final (in Lausanne, Switzerland) is held. And then, the World Middle Distance Championship (70.3), in Nice (France). "