Ironman News
Curiosities of the Ironman 70.3 World Championship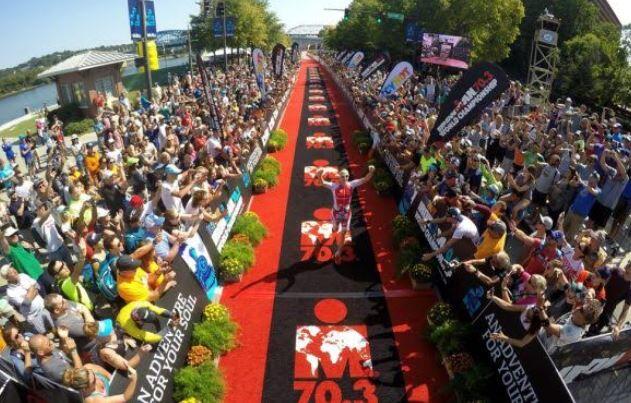 {wbamp-meta name = »image» url = »/ images / stories / news_07 / curiosities-ironman70-chattanogaJPG.JPG» width = »300 ″ height =» 150 ″}
In the following article we show you some facts and curiosities about the Ironman 70.3 World Championship
Javier Gómez Noya achieved his second world title, equaling Sebastian Kienle, Craig Alexander and Michael Realert as the only four triathletes who have managed to repeat triumph. Recall that Javi is also a triathlete with more ITU World Cups with 5.
Daniela Ryf She becomes the first triathlete (man or woman) to win three world titles.
Ben Kanute, silver medal, was the great surprise of the day, took more than 4 'bike to the rest of rivals and endured well on foot to all ... except Noya, who was the only one who managed to overtake the American.
Emma Pallant I won the silver medal in the female category mainly thanks to its great times in cycling and the race on foot, it is good to remember that a few weeks ago in the world duathlon Emma was 3ª ... and the silver medal went to Mavi García, who managed to make better records than the British both in cycling and running.
In total there was more than 4.500 triathletes competing in the IM 70.3 World Championship, belonging to 90 countries, the USA being the most represented with 1853, followed by Canada with 264, Australia with 232 and the United Kingdom with 213.
Almost 200.000 people have run any of the classification tests for the World Cup in the last year.
El 62% of the triathletes have been hombres and 38% women.
The American Bob Scott with 86 years. He was the oldest participant although he could not finish the race.
The youngest finishers were the Filipino Enrico Pisuena and the tica María Alejandra Aguilar both with 18 years.
10 triathletes celebrated their birthday competing in Chattanooga, by Spanish Rocío Rodríguez "almost" gets it, ran the 9 day and fulfilled 11 days yesterday.
Photos: Donald Miralle for Ironman