Faster Spanish triathletes in distance Ironman
Gurutze Frades has the best Spanish brand in distance Ironman, 9: 01: 00 achieved in the Ironman Brazil of 2017.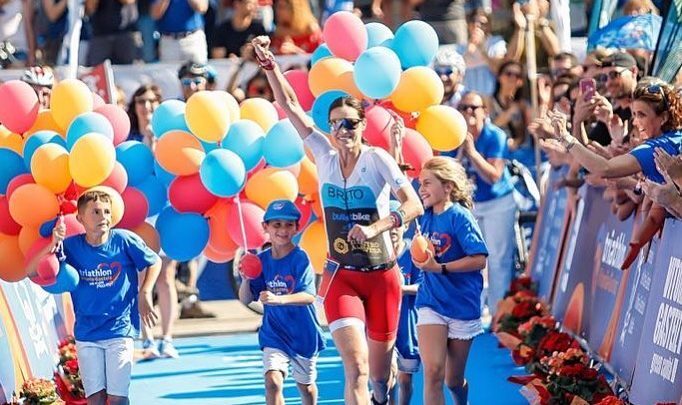 In recent years we are seeing a large number of Spanish triathletes getting down from 10hs in an Ironman distance triathlon. Who have been the fastest in history?
| | | | |
| --- | --- | --- | --- |
| Position | Brand | Triathlete | Competition |
| 1 | 8:49:41 | Gurutze Frades | Ironman Western Australia 2019 |
| 2 | 09:06:31 | Merce Tussel | Ironman Barcelona 2019 |
| 3 | 9:01:00 | Gurutze Frades | Ironman Brazil 2017 |
| 4 | 9:13:37 | Judith Corachán | Ironman Vitoria 2019 |
| 5 | 9:15:28 | Virginia Berasategui | Ironman Hawaii 2009 |
| 6 | 9:22:41 | Saleta Castro | Ironman Frankfurt 2016 |
| 7 | 9:29:57 | Merce Tusell | Ironman Barcelona 2017 |
| 8 | 9:30:22 | Ruth Brito | Ironman Vitoria 2019 |
| 9 | 9:34:20 | Ivet Farriols | Ironcat 2016 |
| 10 | 9:37:25 | Helena Herrero | Challenge Barcelona 2013 |
| 11 | 9:41:05 | Anna Rovira | Ironman Barcelona 2015 |
| 12 | 9:41:05 | Ana Casares | Roth 2014 Challenge |