Ironman News
Lionel Sanders sweeps the IRONMAN 70.3 Los Cabos
He has won the Slot for the IRONMAN 70.3 2020 World Championship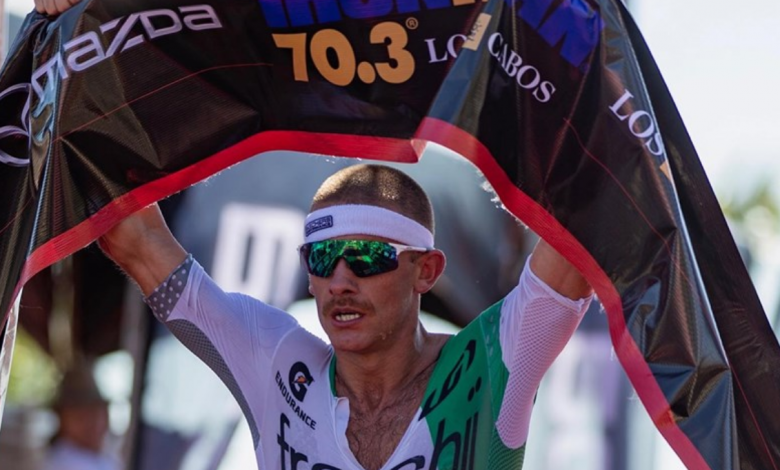 The Canadian triathlete Lionel Sanders participated yesterday in the IRONMAN 70.3 Los Cabos, (Mexico) where it was a clear victory.
Sanders came out 2 minutes behind the water, to quickly take the lead in the cycling segment and reach T2 with a 6-minute lead over a group consisting of Eric Lagestrom, Francisco Serrano and Nicholas Chase.
In the running race Sanders, increased his advantage to take the victory He did it with a time of 3: 44: 06 exceeding in 10 minutes to the second classified Francisco Serrano ya Robbie Deckard
His times were:
1,9 km swimming: 25:16 (average 1:20 min / 100 m)
90 km cycling: 2: 02: 34 (average of 44 km / h)
21 km run on foot: 1: 13: 09 (mean of 3: 20 min / km)
Get the Slot for Taupo 2020
With this victory he gets the pass for the IRONMAN 70.3 2020 World Championship in New Zealand where the Spaniards Javier Gómez Noya, Pablo Dapena and Anna Noguera are already classified.