Ironman News
Pablo Dapena second IRONMAN 70.3 Buenos Aires, gets the Slot for Taupo 2020.
Today Galician Pablo Dapena has achieved the qualification for the IRONMAN 70.3 2020 World Championship.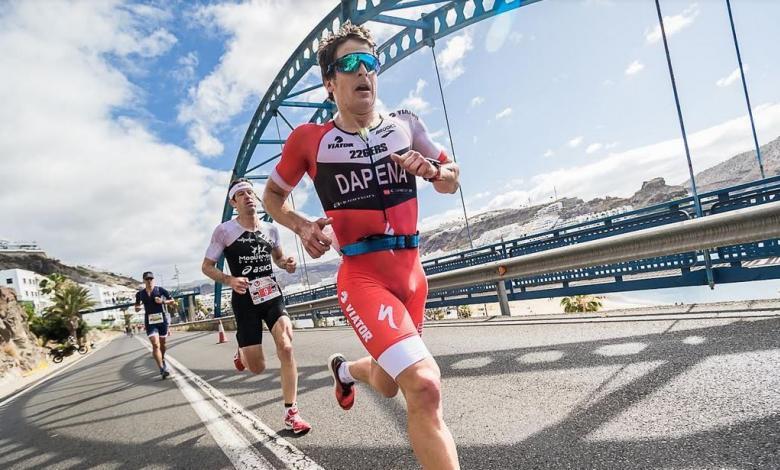 Pablo Dapena, has traveled to Argentine lands, to participate in the IRONMAN 70.3 Buenos Aires, within his frantic end of the season where he has participated in 2 medium distance triathlons in just 2 weeks and will end up in Cape Town in the Cape Town Challenge, next November 10.
The test began at 11 in the morning Spanish time with the 1.900 meters of swimming where the first to leave the water was Martin Ulloa followed by a group of 8 triathletes headed by Pablo Dapena, Flavio Morandini, Rodolphe Von Berg or Igor Amorelli among others .
The Brazilian Amorelli, from the outset imposed a strong rhythm on the bike, leaving alone to reach a maximum advantage of 42 seconds over Dapena and Von Berg.
This duet finally hunted him at kilometer 70 of the segment, arriving together at T2.
At the beginning of the race on foot, Dapena and Von Berg left ahead, although the Galician was gradually taking a few seconds of advantage to go through the kilometer 7 with 28 seconds over the North American.
Rodolphe Von Berg, He turned around the situation in the second part of the test, advancing Dapena over the kilometer 13 of the segment to leave alone and get the victory in a time of 3: 37: 36.
Pablo Dapena (3: 38: 44) was second to 1: Berg's 07. Third has been Igor Amorelli (3: 43: 28)
Get the Slot to Taupo 2020
The test being IRONMAN 70.3 South American Championship granted 2 places in both female and male categories, so with this second place he has won his Slot for the IRONMAN 70.3 2020 World Championship.
Anyway, being Rodolphe Von Berg classified from the IM 70.3 Cozumel, his Slot passes to the second classified, in this case Dapena.
At the moment 3 Spaniards in Taupo 2020
It will be the third Spanish classified for the test, along with Javier Gómez Noya y Anna Noguera. Both got the Slot in the past IRONMAN 70.3 Cascais in September.