Who are the Spaniards and Spaniards with the most Ironman competitions?
Today we bring you a little research work, where we have compiled the Spanish triathletes that have been finishers in Ironman triathlons more times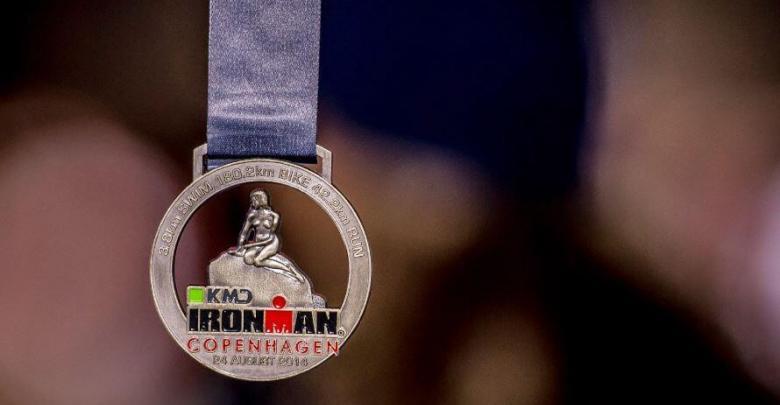 Eneko Llanos y Saleta Castro They are the PROs with the most Ironman finishes, while Carlos Ramírez, Mª Jesús Sierra and Mª Angeles Torres are the Age Groups that have completed Ironman distance triathlons the most times.
Today we bring you a little research work, where we have collected the Spanish triathletes who have been finishers in Ironman distance triathlons.
Professional category
In the male PRO category Eneko Llanos he is the triathlete who has crossed the finish line of an Ironman, in total they have been 33 times, highlighting above all his 9 "Kona Finisher", where he was 2º in 2008. Eneko is also the Spanish with the most triumphs in the Ironman circuit, with seven: 2 Lanzarote, 2 Arizona, 1 Melbourne, 1 Texas and 1 Frankfurt.
The second in this list is Eneko Elosegi with 32 Ironman distance triathlons completed in the PRO category (Elosegi also has two others in the age group, totaling 34). The test that more times has finished is the UK IM and also it is necessary to emphasize its participations in Asia, with completed 10 IM (3 Taiwan, 3 Malaysia, 2 CH Taiwan, 1 Korea, 1 Philippines)
The third in this list is Marcel Zamora, who has been finishers of Ironman distance triathlons on 26 occasions. Marcel is the Spanish triathlete with the most victories in big long distance triathlons, totaling 5 IM Nice, 6 Embrunman and 1 Callenge Barcelona.
The fourth place is for Moving away Santamaría, who has completed 25 distance Ironman in PRO category (in addition to 2 more tests in age groups in the 2001 year, adding 27 in total). Alejandro has several podiums in Ironman events, such as the third place in Cozumel 2011 and the second in Mont-Tremblant 2012, which earned him a place in the World Cup in Hawaii that same year.
It also has outstanding victories such as those won in the Triathlon of Vitoria, the last this season. In the past Challenge Madrid that finished in fifth position, was the oldest Spanish triathlete to compete with the Spanish team in elite category.
As regards the female PRO category, Saleta Castro is the triathlete with more Ironman finished, with 18, highlighting her 6 IM Lanzarote, where her best result was the third place of 2013 and the victory in the IM of Maastrich of 2017. Saleta also has a stake in Kona, in 2016 where it was 32ª.
The second Spanish PRO with more Ironman tests completed in Virginia Berasategui with 13 completed tests, 5 Kona Ironman, 4 Ironman Lanzarote with two victories (2004 and 2005), 2 Ironman Frankfurt, The Ironman of Nice, Austria and South Africa.
The third Spanish PRO with more finished Ironman tests is Gurutze Frades. Guru has finished 3 Konas, plus a victory in Vichy IM 2016 and the best brand of a Spanish in Ironman, 9: 01: 00 achieved in 2017 in the IM of Brazil where 3 was.
We must also highlight the special case of Patricia Bueno, who has 12 finished 226kms distance triathlons, 7 of them as age group, highlighting 2 Kona finisher and 5 in PRO category (1 IM Lanzarote, 2 Full Vitoria, 1 IM Italia and 1 IM South Africa)
Age groups
With regard to age groups Carlos Ramirez Duarte is the Spanish who has most times completed an Ironman distance triathlon with 87. Among all its races, it has 15 Embrunman, 13 Ironcat, where it has run all the editions except one, 5 Home by Ferro de Ibiza, 3 Altriman, 5 Norwestriman (all current editions), 1 Kona and 4 IM Lanzarote.
The second Spanish on the list is Eusebio Paradinas, with 57, highlighting its 15 Lanzarotes, 9 Ironcat, 5 Embrunman, 4 Roth, 2 Nizas and 1 Kona.
In women, two triathletes share the lead with 13 ironmans finishes: Mª Jesús Sierra y Mª Ángeles Torres. Mª Jesús has 3 Lanzarotes, 4 Iberman and a participation in South Africa, Cozumel, Mallorca, Italy, Australia and Trisur. On the other hand Mª Ángeles has 2 Lanzarotes and a participation in Cozumel, Los Cabos, South Africa, Copenhagen, Austria, Barcelona, ​​Mallorca, Zurich, Vichy, Italy and Trisur
Later Susana Roman has been finishers 12 times of long distance tests, adding 8 Lanzarotes, 1 Roth, 1 Vitoria and 1 Maastrich.
To finish we also want to mention the triathletes with more participations in the same event, in the men's category Carmelo Ruiz has been Finisher 22 times of the IM of Lanzarote and Inés Hernández 9, also in Lanzarote.
Photo: Im Copenhagen, Facebook, Im Taiwwan, Triathlon Vitoria, IM Lanzarote
Note: At the time of making this article we have taken into account the Ironman distance tests completed both from the Ironman franchise and other franchises or other triathlons. Also, we invite readers that if they know of any case that we have not quoted, let us know to complete the article.