A triathlete dies in IRONMAN 70.3 Ohio
He died this Sunday when he was hit by a tractor during the cycling segment.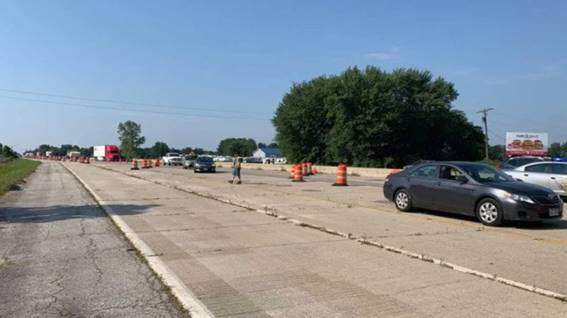 According to CNN, local authorities in Ohio have reported that the triathlete Kristen J. Oswald, 44, a resident of Royersford, Pennsylvania, was hit by a tractor just before 9 am on the US 23 road in Delaware County, just outside of Columbus while the Ironman 70.3 Ohio. Her husband was also participating in the race.
He had established a security zone in the cycling segment with a reduced speed zone for road traffic, the Ohio State Highway Patrol said in a statement.
According to the organization, Oswald went out of the safety zone into the left lane off the road when it was hit by a tractor with a trailer. She was pronounced dead at the scene. The authorities do not suspect that alcohol and drugs were the cause of the accident.
The organization has published the following statement informing of the death of the triathlete.
"We are deeply saddened to confirm the death of one of our athletes at IRONMAN 70.3 Ohio. Shortly after starting the part of the bike race, there was an incident with the athlete and a vehicle. Our condolences to the relatives and friends of the athlete. , whom we will continue to support, "the organizers said in a statement.
"We continue to work with local and state authorities to gather all the details of how this incident occurred and we will help them in any way possible."
The Ohio State Highway Patrol continues to investigate the incident.