Víctor Arroyo and Iván Raña TOP 13 in the IRONMAN 70.3 Campeche
Michael Weiss wins the test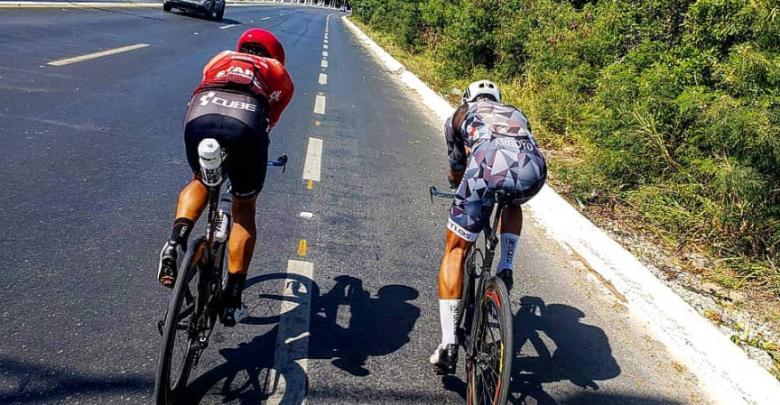 Today the third edition of the IRONMAN 70.3 Campeche was held in Mexico, where we had two Spaniards on the starting list, Ivan Raña y Victor Arroyo.
On the start list there was a great level, since there was the IRONMAN World Champion Frederick Van Lierde, Michael Weiss that was second last year, Ben Hoffman,, Taylor Reed.
The test began at 19: 50 Spanish time with the 1,9 km of swimming without neoprene where there were many differences, The fastest to leave the water was Michel González followed by Frederick Van Lierde to 46 seconds and Pieter Heemeryck and Ben Hoofman to 1: 06. Ivan Raña came out in seventh position with 2: 31 behind the leader of the race. Victor did it in the position 13º a3: 28
In the first kilometers of cycling sector the Belgian Van Lierde was cutting differences on Gonzalez, reaching him in the 20 km of the sector forming a group in just 25 seconds with Van Lierde, Gonzalez, Heemeryck and Ben Hoofman.
Little by little Van Lierde was increasing the advantage over the rest of the participants to reach T2 first with 2:27 on Michael Weiss and 3:49 on Pieter Heemeryck. Ben Hoofman was fourth at 4:02. As for the Spaniards, Víctor Arroyo was eleventh at 14:07 and Iván Raña twelfth at 18:36.
In the race on foot, the Belgian paid the effort made on the bike and was losing the difference gained until in the 5 kilometer Michael Weiss it was exceeded. The Austrian was increasing his advantage to get the victory in a time of 3:50:02. The second classified was Pieter Heemeryck (3: 51: 29) and third Ben Hoffman (3: 52: 48).
As for the Spanish Víctor Arroyo it was eleventh Ivan Raña thirteenth.
Ivan commented on his social networks:
«List the first race of the year. And also with a heater of the good ones. As sometimes happens at the beginning of the season, they were not the best sensations but we have already started the engine for the next #marbella703 .
Summary: Movidita swimming where I did not get into the first group, fast bike with a first part of climbs and some complicated curve going down. From the beginning at my pace and trying to be stable, in front they were very strong. In the last sector to remember those feelings of exhaustion and that we are worth much to awaken the body.
In the female category the victory has been for Heather Wurtele with a time of 4:15:23 followed by Jacalyn Hering (4: 16: 16) and for Lauren Brandon (4: 27: 17) in third position.