The congress declares sport an essential activity
It was approved by a total of 25 votes in favor and 12 abstentions.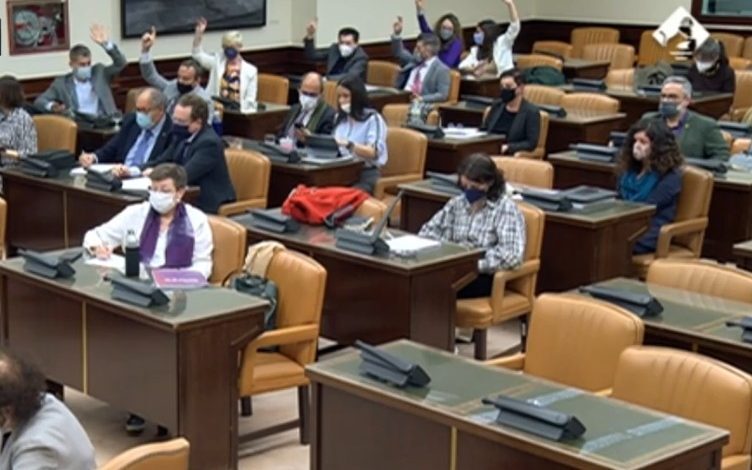 The Culture and Sports Commission of the Congress of Deputies has approved the 'Proposition no of law relative to the declaration of the physical activity and sport as essential activity by a total of 25 votes in favor and 12 abstentions. No. Exp. 161/001821
This initiative, registered on December 11 by the Popular Party has been accepted after its modification of an amendment by the Socialist Group.
The text finally approved has been the following:
«In the framework of a declaration of a state of alarm as a result of a health emergency, whenever the health circumstances advise, assess with the rest of the competent authorities if any:
The recognition of Physical Activity and Sports as "Essential Activity" for being and having a clear benefit for the health of the people who practice it, emphasizing its essentiality from the context of the COVID-19 health pandemic, within the framework of the declaration of physical activity and sport as a matter of general interest, approved last October in the Committee on Culture and Sports of the Congress of Deputies.
Adopt the necessary measures to guarantee the protection and continuity of the professional services provided in the field of practicing physical and sporting activity and aimed at society as a whole.
Guarantee people who require special attention, due to age, physical or mental capacity, or pathologies, that they continue to receive physical exercise services provided by personnel with qualifications in physical activity and sport.
Issue certificates for physical-sporting practice supervised by personnel with qualification in physical exercise and sport, in cases where it is necessary to prove the movement of people who practice physical activity and sport.
This recognition will only be altered in an exceptional way when health circumstances make it necessary and essential.. "