Ironman News
Anne Haug gets the second best time in a test of the IRONMAN franchise
Haug won with a chrono of 08: 31: 05, which places it as the second best official time of the franchise.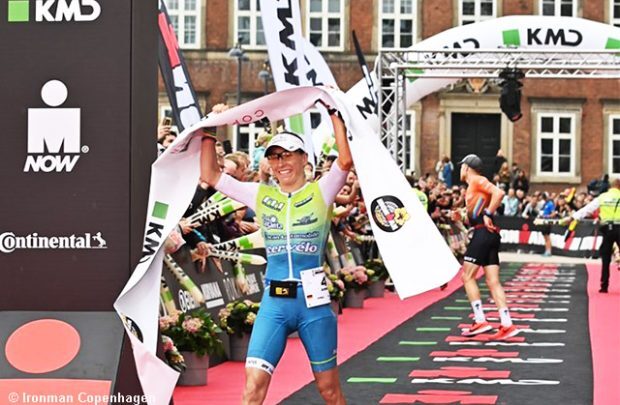 Third ranked last year in Kona Anne HaugHe has waited until the last moment to qualify for this year's World Championship.
For this, he only had to finish the test, but instead of just finishing it, he has won the victory in addition to getting the best time in the IRONMAN franchise in the test played in Copenhagen (Denmark).
Haug won with a time of 08:31:05, which places her as the second best franchise official time.
It should be noted that the time achieved by Mellisa Hauschildt at IRONMAN Texas 2018 It is official, but the distance was less than the standard since the cycling segment was approximately 177 kilometers instead of the usual 180, a fact that recognized the organization itself
Faster IRONMAN distance times
| | | | |
| --- | --- | --- | --- |
| Position | Brand | Triathlete | Competition |
| 1 | 08:18:13 | Chrissie Wellington | Challenge Roth 2011 |
| 2 | 08:22:04 | Daniela Ryf | Challenge Roth 2016 |
| 3 | 08:26:18 | Daniela Ryf | Ironman Kona 2018 |
| 4 | 08:31:05 | Melissa Hauschildt | Iroman Texas 2018 |
| 5 | 08:31:32 | Anne Haug | Ironman Denmark |
| 6 | 08:34:51 | Caroline Steffen | Ironman Melbourne 2012 |
| 7 | 08:37:36 | Eva Wutti | Ironman Copenhagen 2013 |
| 8 | 08:38:53 | Mirinda Carfrae | Challenge Roth 2014 |
| 9 | 08:39:24 | Rebekah Keat | Challenge Roth 2009 |
| 10 | 08:42:14 | Carrie Lester | Challenge Roth 2016 |