Ironman News
The heat passes bill to Frederick Van Lierde in the RONMAN Nice
The Belgian has not managed to overcome Marcel Zamora as the triathlete with the most victories in the race.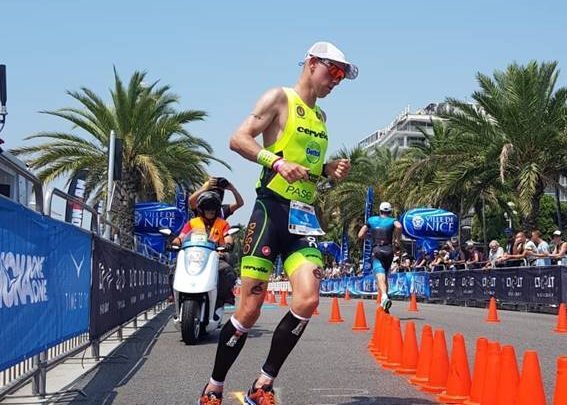 Today a new edition of the IRONMAN Nice, where due to the strong heat wave, the organization was forced to cut out the route leaving the test with 3,8 km of swimming, 152 km of cycling and 30 km of running on foot.
The first to get out of the water was Frederick Van Lierde along with a group of 6 units with James Cunama another of the favorites for victory. Albert Moreno was ninth coming to 4 minutes from the head of the race.
In the 152 km long course, Van Lierde was opening a gap to reach T2 with a 5:57 advantage over Kevin Rundstadler and 8:25 over James Cunnama, who was third. Albert Moreno came in ninth position.

In the race on foot Frederick Van Lierde was accusing the strong heat, losing time with respect to his rivals and being surpassed by Rundstadler and Cunnama. In the step by the PK15 already lost 1: 39 with respect to Rundstadler.
#IMFrance - Kevin Rundstadler took over the lead from @fvanlierde - the 5-time champion really feels the (brutal) heat, @JamesCunnama + 3: 35 at km 10, Brundish + 13: 47, Ouilleres + 16: 09 #whatabrutalheat pic.twitter.com/fSxVw3pGRh

- IRONMANLive (@IRONMANLive) June 30, 2019
Finally the victory has been for James Cunnama with a time of 7: 16: 16 followed by Kevin Rundstadler (7: 32: 43) and for Frederick Van Lierde (7: 27: 09) third. Albert Moreno the only Spaniard in the test was ninth.
In the women's category the victory has been for Carrie Lester with a time of 8: 05: 20 followed by Tine Deckers (8: 09: 18). third has been Manon Genet
Marcel Zamora and Frederick Van Lierde matched to 5 victories
Frederick has achieved victory in the test in the editions of 2018,2017,2013,2012 and 2011, with the same as the Spanish Marcel Zamora achieved in 2010,2009,2008,2007 and 2006.
We will have to wait another year to see the attempt of the Belgian to overcome the Spanish
Will you participate in the IRONMAN of Hawaii?
Although he has the Slot to participate in Kona from IM Lanzarote, he is still not sure if he will be there, he already commented that he would have to pass this test to make the final decision in July. Frederick was World Champion in 2013.