Gwen Jorgensen changes strategy for the Paris 2024 Olympic Games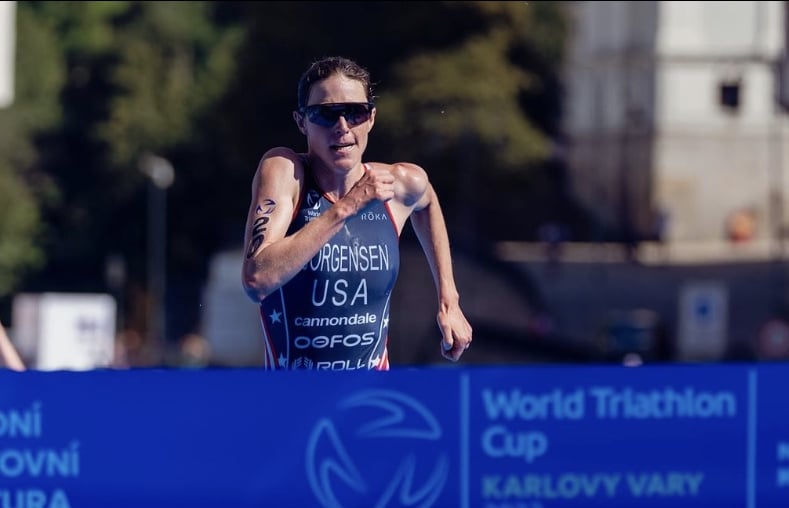 Gwen Jorgensen, 2016 Olympic gold medalist, has decided to make a significant change to her end-of-season schedule.
Following her participation in the World Triathlon Series Finals in Pontevedra, the athlete has chosen to withdraw from the US team for the next competition at the upcoming Pan American Games in Chile.
In stead of, Jorgensen He will head to Asia to participate in consecutive races in South Korea and Japan, as he said in a video published on YouTube.
A Necessary Change
Jorgensen He has had a remarkable year, reaching the podium in three Triathlon World Cups in 2023.
However, after his performance in Pontevedra, he has decided that he needs a change of approach to maximize his chances of qualifying for Paris 2024.
Reflections on Pontevedra
In Pontevedra, Jorgensen he participated in his third Olympic distance event in less than a month.
Although he did not achieve the result he expected, the experience has provided him with valuable lessons. "It was emotionally and physically exhausting, but we learned a lot, especially about how to travel as a family and how to maximize my performance abroad", said Jorgensen.
Heading East: Tongyeong and Miyazaki
The athlete now has her sights set on Asia, with plans to compete in the World Cup in Tongyeong, South Korea, followed by another in Miyazaki, Japan. "It is the right choice and best aligns with my ambitions for Olympic qualification", he claimed Jorgensen.