Less than 2 months for ICAN Gandía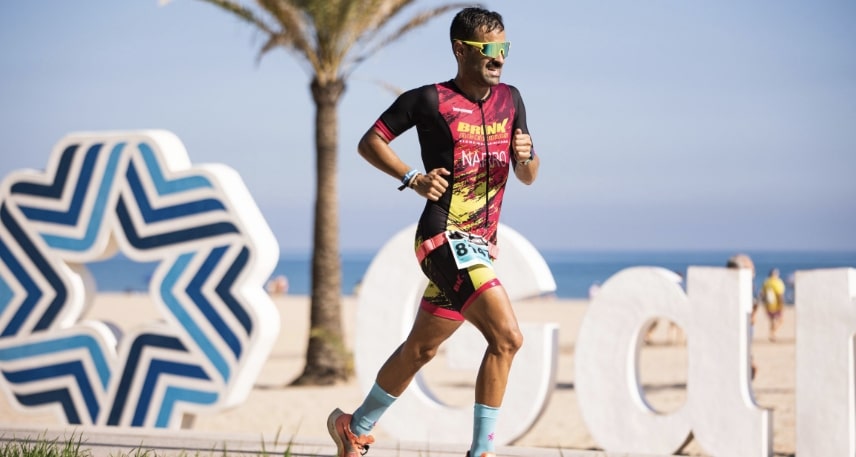 The 2023 edition of the ICAN Triathlon Gandía is preparing to celebrate an edition that promises to be historic.
With more than 1.100 triathletes already registered and only two months after the event, the expectation is maximum.
The event will take place on 21th of October, providing participants with a unique experience in an exceptional climate.
This year, there have been Significant Circuit Improvements, such as the paving of the Río Vaca road in Xeraco.
In addition, those enrolled in the Long Distance and Medium Distance modalities will receive benefits such as a backpack, jersey, socks, refreshments and a finisher medal.
Full Short Distance
The expectation that triathletes have for competing in the ICAN Triathlon Gandía It is evident, since the Short modality has closed its registrations upon reaching the maximum number of participants.
This modality, which is between the sprint distance and the standard or Olympic distance, has proven to be a favorite among triathletes.
This test consists of 1.5 km swim, 41.4 km cycle and 7.3 km run
It is a clear sign of the growing interest and high demand to participate in this prestigious event.
Although the Short modality no longer has any bib numbers available, the iRegistrations are still open for other distances.
Participate with your Club
The ICAN Triathlon encourages the participation of clubs with a special offer: For every 10 triathletes registered in the Full or Half of ICAN GANDIA, an inscription will be given away.
Competition Distances
IX FULL ICAN TRIATHLON GANDIA:

3,8 km swimming + 183 km cycling + 42 km running.

VIII HALF ICAN TRIATHLON GANDIA:

1,9 km swimming + 82.1 km cycling + 21 km running.

IV SHORT ICAN TRIATHLON GANDIA:

1.5 km swimming + 41.4 km cycling + 10 km running.

AQUABIKE LD and MD ICAN TRIATHLON GANDIA:

Modalities that include swimming and cycling, omitting the race on foot.
Gandía as a Tourist Destination
Gandía, the host city, is a perfect destination to enjoy with the family. Surrounded by mountains and bathed by the sea, it offers a rich variety of natural spaces, cultural heritage, gastronomy and festivals.
It is the ideal place to relax after the test and immerse yourself in its special atmosphere. More information about Gandía.