Ironman News
Frederick Van Lierde will finish his career looking for the sixth victory in the IRONMAN Nice and in the Embruman
The Belgian will retire this season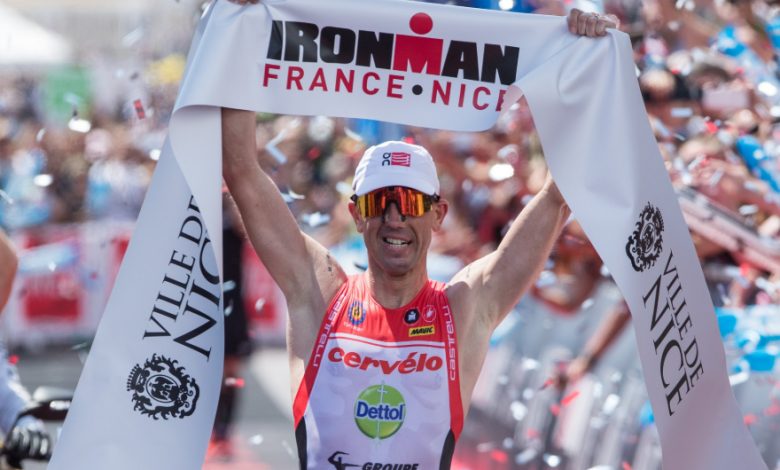 Belgian triathlete Frederick Van Lierde, IRONMAN World Champion in 2013, has confirmed that he will try to get what would be his sexta victory in the IRONMAN Nice, seeking to be the triathlete with the most victories in the race.
Currently share with Marcel Zamora 5 victories and hopes to return to the top this coming Sunday.
Already tried last year, ruling out Kona to focus on this test, but a bad career Marked by the intense heat it took its toll and I ended up in third position.
The proof was trimmed for high temperature alerts.
It will be his last season as a professional
This will be your last season as a professional and he has decided to end it in style, with the IM Nice, the Embrunman and to finish the Nice marathon.
"My last triathlon will take place in Belgium, ... My last professional race will be a marathon. I have already run thirty of them during my career, but always after that I swam and rolled.
I want to see what I can do alone in 42.195 km. It will be on November 8, in Nice-Cannes"
Now focusing on the 2020 season, Frederick has confirmed that he will return to the starting line on June 14.
Nice and Embrunman their goals
In addition, in the same publication the Belgian has confirmed his schedule for this season where will visit our country, competing in the middle distance of Peñíscola in the month of April.
It also highlights his participation in the Embrunman in the month of August
This is the rest of your calendar:
26/04 Infinitry Peñiscol

17/05 IRONMAN 70.3 Aix-en-Provence

14/06 IRONMAN NICE

05/07 IRONMAN 70.3 LES SABLES

15/08 EMBRUNMAN

27/09 GOODBY RACE (Olympic)

08/11 Marathon Nice
My 5th victory @Ironman_France Nice ... 24th of June 2018.
Will I be able to make it 6 on 14th of June 2020?
My big goal for my last season + check the rest of my program!
Relive my 2018 victory here:https://t.co/hjumrlgFlG pic.twitter.com/vz9v2Ts4i2

- Frederik Van Lierde (@fvanlierde) January 15, 2020