Ironman News
Saleta Castro for all in the IRONMAN Frankfurt, a test with Lange, Frodeno and Kienle.
In the test temperatures of 38 degrees are expected.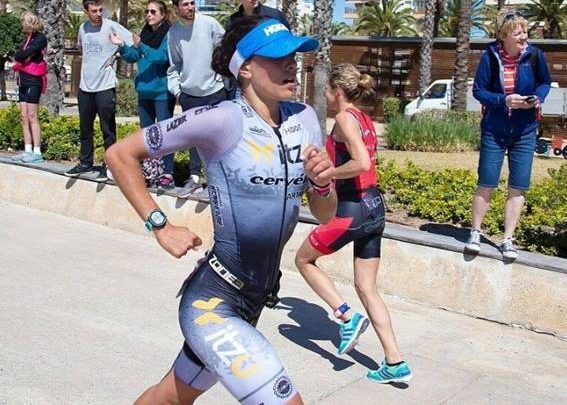 This weekend is one of the most important tests in Europe, the IRONMAN Frankfurt where in addition the European Championship of the IRONMAN modality
As for the favorites for the test, in the men's category we will see the first duel of the year with 3 world champions, Patrick Lange, Jan Frodeno y Sebastian Kienle. The 3 are in a good moment of form, so we will have the show assured since everyone is looking for the pass to Kona.
Lange comes from winning the IM 70.3 Vietnam , Frodeno got victory earlier in the month in the IM 70.3 Kraichgau y Kienle Champion of The Championship
As for the Spanish we find in the list of departure to Víctor Arroyo y Sergio Bolado. Iván Raña and Emilio Aguayo appear at the starting line although they will not finally participate.
In the female category highlights the absence of Daniela Ryf, who has won all the tests in which he has participated this year and will not be in the test. Daniela Bleymehl second in The Championship, Anne Haugh o Sarah True They will try to fight for the podium positions.
Saleta Castro He will be our representative in the test, in a competition that was already ninth last year. The Galician comes from having obtained a ninth place in the LD World Championship in Pontevedra
The test grants 2 Slot per category for the IRONMAN World Championship
Being a continental Championship, the top 2 finishers will get the direct pass to compete in Kona.
E.g. Daniela Bleymehl It is already classified, after winning the IM Italia, so if it is in first or second, the slot will go to the third classified.
The heat wave protagonist.
The organization has taken measures so that athletes can compete safely in the race segment on foot with high temperatures, so it has modified the segment so that it runs through a park where it gives shade to prevent the sun from triathletes directly during the race.
It can be followed live on IRONMAN Eruope
The test can be followed live through the Facebook social network through the IRONMAN Europe.
The test will start at 6:25 in the morning and the first classified is expected at around 2 in the afternoon.