Ironman News
Saleta Castro and Emilio Aguayo will be at IRONMAN 70.3 Lanzarote
Two of the most beloved triateltas in our country, will again compete in the IRONMAN 70.3 Lanzarote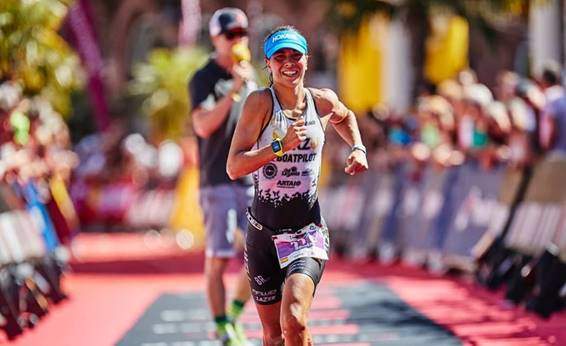 The Galician triathlete Saleta Castro and the recent winner of IRONMAN Wisconsin Emilio Aguayo have confirmed their participation in the eighth edition of the IRONMAN 70.3 Lanzarote,
Saleta Castro, after a while without competing, he will wear a bib in Lanzarote again, on his social networks he commented the following:
«Almost 3 months since my last goal in an Ironman test and I thought I would not do any more tests. I have been training these last few months with the sole objective of feeling good with myself and I feel like putting on one more number this season.? Next target 70.3 Lanzarote in two weeks? and eager to return to my magical island.
If you want to Emilio Aguayo, with his pass to Kona 2020 in the IRONMAN Wisconsin, keep competing and will seek victory in the test.
In networks he commented: » Buenos dias! Road to @ironmanlanzarote 70.3. Tempo bike session today ??? «
Circuit change
This edition is special since the circuits of the test have been changed, moving the epicenter of the triathlon to Playa Blanca.
The test will start with 1,9 km. swimming in Playa Blanca, to continue with the 90 km. Cycling on an interesting but demanding route through emblematic places on the island such as the Gulf, Femés (which will open that day only for the test as it is closed all year for cyclists), Timanfaya, La Geria and back to Playa Blanca
The competition will end with 21 km. on foot race along the Atlantic coast of Lanzarote
You can check the following article test circuits .