cruises
Several triathletes will cross the Strait of Gibraltar by swimming.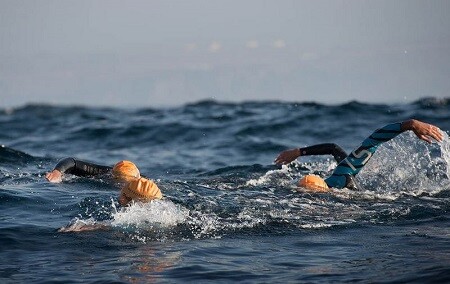 8 solidarity swimmers will face crossing the Strait of Gibraltar in order to raise funds
The team is formed by experienced triathletes and swimmers María Pujol Pérez, Miriam Gómez Gómez, María Principal, Fátima Souissi, Alejandro Castañeda, Martín Alberto Giacchetta, Antonio Jiménez Lamíquiz and Ricardo González Sabio. During the last months they have entered specifically to achieve this challenge as a team.
The Cordovan association Rumbo Solidario promoted its First Crossing of the Strait to swim in 2013, when others eight swimmers completed the voyage. Now, "four swimmers and four amateur swimmers will face the challenge of joining two continents swimming uninterrupted from Tarifa to the vicinity of Punta Cires: between 10 and 12 nautical miles (between 18,5 and 22 kilometers) conditioned by the influence of strong currents that prevail in the Strait.
The beginning of the challenge will be today 13 of November at 11: 00
The objective of this challenge is to raise funds to complete the construction of a school through the Vicente Ferrer Foundation in Mamallacheruvu, in the region of Gooty (India), and to provide resources to the Food Caravan for the Saharawi people through the Cordoban Association of Saharan Children (ACANSA) ". The mircodonaciones will be carried out through the platform My Sand Grain.
Photo: Juanfotografia.com