Less than 100 days for the IRONMAN 70.3 Lanzarote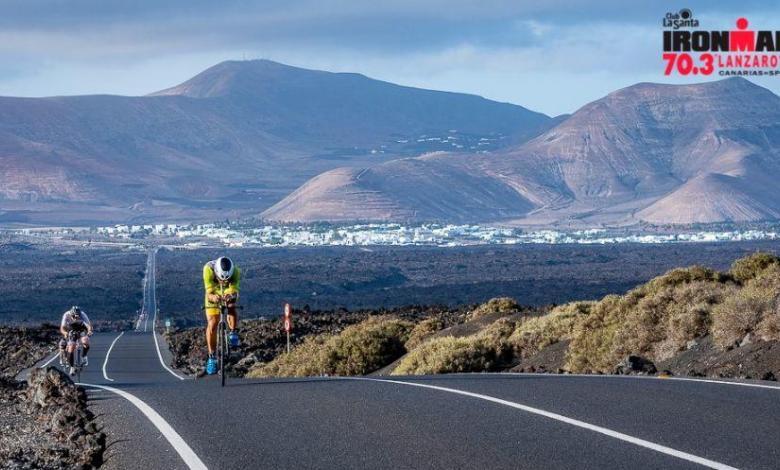 El IRONMAN 70.3 Lanzarote the next October 3. The organization is taking all necessary measures to protect participants with the coronavirus
Lanzarote, more than 2 months without local cases
The island has been without local infections for more than 2 months and no active cases for a week, where the authorities continue to perform PCR "every day" to detect new cases and control them in time.
Fabio Eligius, race director tells us: «The measures that we will apply will be those dictated by the General Directorate of Health and the Official Bulletin of the Canary Islands in their latest resolutions
We are working on completing them all and that they fit the event in order to offer the best possible experience to the athletes.
That for a few hours they forget the not so good parts of this 2020 and enjoy IRONMAN 70.3 Lanzarote as they deserve.
We are the first to want to see that happiness on the faces of the athletes when they see that it has been possible to return to the sport they like the most, compete, share experiences, cross a finish line ...
We are looking forward to that day, and like everyone, we hope that no situation will repeat itself that will make us return to how we were confined a few months ago and without sport.
We want something positive from this 2020 as far as our field is concerned«
The circuits
La swimming of 1,9 km will be held in Playa Dorada, Playa Blanca, the 90 km cycling segment will run through the southern part of the island and the 21 km race will be in Playa Blanca.
This year will be used «Rolling Swim Start» start method has been introduced in all IRONMAN of the world.
In cyclist segment, which will pass through the southern part of the island, will have a 5 km section to compete for the "King and Queen of the Mountain" from the Uga roundabout to the Femés road.
The new walking race route will have four laps to complete the 21.1 km
It will run in Playa Blanca, where athletes enjoy the circular route that passes along the promenade and crosses the port before culminating in a short stretch to the finish line.