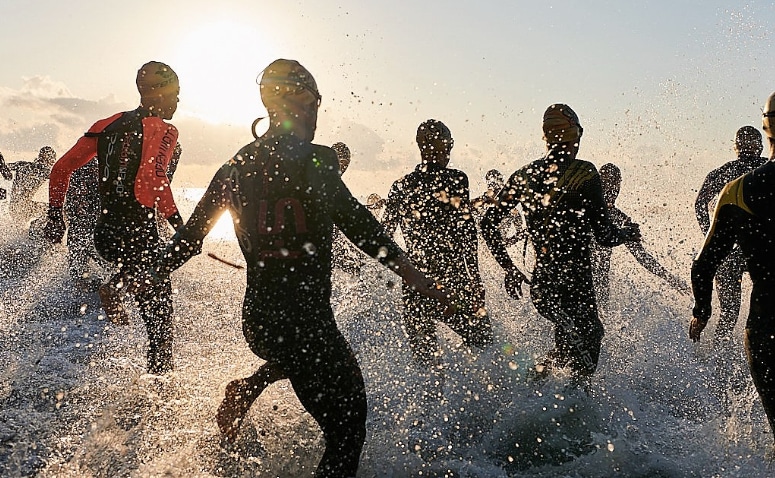 The Garmin brand presents the new Forerunner 610 that it is a GPS watch intended exclusively for running and top of the range above the Garmin Forerunner 405 and the 410. As a novelty it stands out that it is the first watch to present a totally tactile screen.
Like most GPS watches to run the brand provides us with information such as speed, distance measurement, stopwatch and provides heart rate information. It allows to create training sessions with intervals, and the possibility of competing with the virtual racer (Virtual Racer). In addition, the information that appears on the screen is customizable as well as the training sessions and the laps. You can store up to 1000 laps.


The Garmin Forerunner 610 has a vibration motor for alerts, in addition to audible tones, and the standard features of automatic pause, etc.
At the battery level it has improved compared to the 410 or 405, not in training mode that its duration is equal eight hours, but in idle mode that passes to four weeks compared to two weeks of the previous top range models. Another feature of the watch is that the screen is not sensitive to rain, sweat or shock, but if we wear gloves the screen can be handled.
Also note that it is compatible with the sensor Speed ​​/ Cadence Bike and so you can use it for the practice of cycling where data on cadence, distance and speed are collected.
Has the ability to wirelessly upload data to the online communityGarmin Connect through technology ANT +. It also brings a USB memory.
Features:
1 Accurately record time, pace and distance using GPS technology.
2 Easy to use by touch screen.
3 Calculation of heart rate.
Here you can see a video where the clock is presented:
More information: http://sites.garmin.com/forerunner610/?lang=en