Garmin Swim, the sports watch for swimmers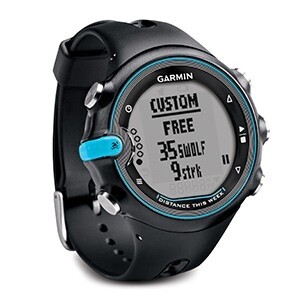 If someone had to take out a complete watch for swimmers, that could only be Garmin, specialist in GPS navigators for all kinds of situations and sports. The Garmin Swim is the result of many pleas from amateurs and something else living in the pool.
This watch is of course water resistant, and its main mission is to collect and offer the swimmer data as valuable as the time we have been training, the calories burned with our activity, the pace and even the strokes we have given.
With an estimated autonomy of one year, the athlete only has to worry about making their long and forgetting to write down the data of their training anywhere, because the Garmin Swim watch collects them and allows them to be analyzed later on the computer.
If you have dared to get in the pool for more than just splashing or refreshing, the Garmin Swim has a price of 150 dollars and is currently sold only in the US.
Learn more | Garmin.