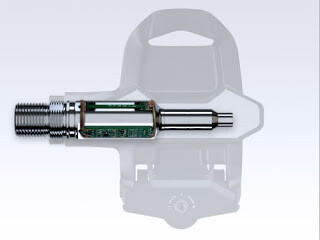 The manufacturers Look and Polar present a pedal that measures the power and cadence of pedaling and that will be on the market in spring 2011.
The Keo Power has all the benefits of Look's Keo pedal and Polar's wireless technology. Simplifying the data, it is a pedal that incorporates microchips in its inner axis, a transmitter that is attached to the crank next to the pedal, and a data receiver installed on the handlebar where these reflections appear, which is both a Complete heart rate monitor since the new pedal is used with three existing models: the CS600X, the CS600 and the CS500 by Polar.
The pedal makes it possible to measure and reflect on the heart rate monitor screen or on the computer screen later, the power, the pedaling cadence and the balance of force that is done with one or the other leg (only in the 600 versions of the heart rate monitor).