Javier Gómez Noya will look for the pass to Kona 2020 this weekend
The Galician triathlete will end the season looking for the Slot for the IRONMAN of Hawaii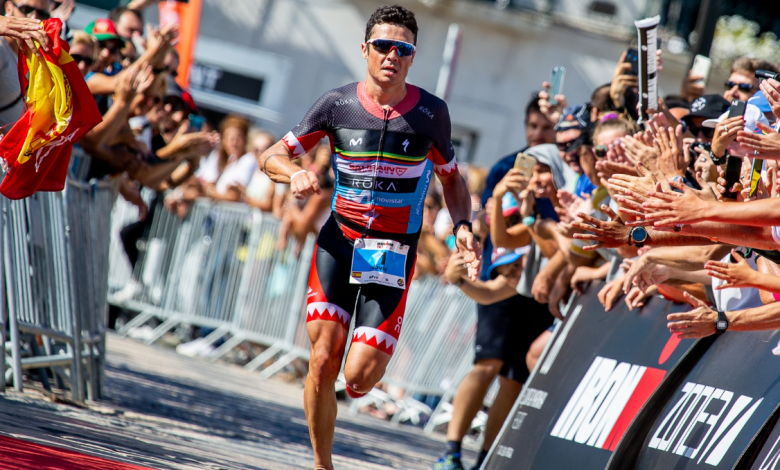 Having won a few weeks ago in the IRONMAN 70.3 Cascais strongly, this weekend Noya will end the season at IRONMAN Malasya.
Javier Gómez Noya it surprised everyone when it appeared in the IRONMAN Malasya departure list of this weekend.
This season Noya has competed in all distances with great performance, Super Sprint, Sprint, Olympic, Half, LD and now a Full IRONMAN.
Kona has been the end of the season for many PROS
Keep in mind that many professionals have finished the season in the past IRONMAN World Championship, so it is a ideal test to get the Slot for IMkona2020 and Noya has many options.
In addition to Galician, there are experienced triathletes in the starting list Andy Potts o Romain Guillaume . among others. Spanish also appears on the list Eneko Elosegui
30 temperature degrees with a humidity of 83%
The IRONMAN Malaysia are expected temperatures of 30 degrees with a humidity of 83% In addition to a high probability of rain and even storms.
They will be very tough conditions to compete.
It will be your third IRONMAN
This will be your third participation in an IRONMAN distance test, after his debut in the IM Cairns where was second and in Kona 2018 where he finished in the 11º position.
Your main goal the Tokyo Olympics
Noya confirmed to us in Cascais, that her main goal By 2020 it will be the Olympic Games, but if you get the Slot for Kona in this test, you will prepare thoroughly what would be your second participation in Hawaii.
He also commented that his target for the 2021 will IRONMAN of Hawaii, although if he participates in 2020 he will do so to have more experience.
Although Noya always competes for victory in all events, as he always says and demonstrates in each competition.
How to see it live?
The test will begin at 1: 45 AM Spanish time and will approximately reach the finish line on 10: 30 on Saturday, October 26.
IRONMAN Malasya can be followed live through the official IRONMAN website