Tri-advice for "Pakillo" Fernández Cortés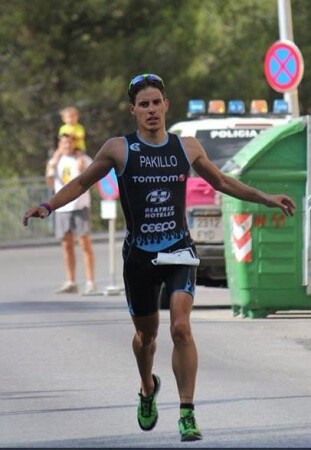 The triathlete "Pakillo" gives us his best advice to improve in each of the disciplines of triathlon
Name: Pakillo Fdz-Cortés Álvarez
Club: Carrasco is cycling.
Sponsors: Beatriz Hoteles, Ceepo, Tomtom, Rudy Project, Salming, Overstims
2014 highlights results:
1º Iberman MD
1º Olympic without drafting Cuenca
1º Olympic without drafting Valladolid
1º Sprint Salvaleon (Extremadura)
2º Sprint Talavera
2º Olympic Cáceres
4º Long Distance Triathlon Alpe D'Huez
4º Triathlon Medium distance Elche
7º Ironman 70.3 Mallorca
11º Ironman 70.3 Swiss
2014 objectives:
Ironman 70.3 Lanzarote podium
Top ten European Challenge Pagueras
Podium Championship Spain long distance
3 swimming tips:
- Always work some technique and paddling in each session, focused on the work that is being done and looking for sensations.
- Work the kick, something very forgotten in many triathlete training plans. In my case, it's my weak point and that's why I try to add at least 200 meters in each session, either as a warm-up or a return to calm, or in a specific way
- Change from time to time the typical workouts and go to the pool to invent for yourself. In days when the forces do not accompany and the motivation has dropped, get a "free training". No ties to your plan, seeking to free you head and doing what the body asks, even if it is not the most indicated. My last training of this was:
800various + 30 × 25 butterfly + 400 soft paddles + 60 × 50 each 45 (10 crol 10pads 10alletas) all to each in each series + 12 × 50 finned kick diving while breathing 1 by 50.
As you can see it's a different training, weird but that day I needed to hear myself and do something different. I left motivated
Cycling tips:
- The first and fundamental is that every time you get on the bike you carry the helmet put, the material pointed and that the music headphones are well stored at home. Road safety is our weakness and we must do everything on our part.
- Train through varied terrains where you can unintentionally perform work from all cardiac areas. In my particular case, there is not a single day in which I ride my bike and do not put in some high rhythms. Whether they are raised, plain "to pain", strength work specific… ..
- Do not limit yourself to fashions. The watts are good for training, pulse and all the gossip you want, but you also need to learn from yourself and get to know each other. So that aparatito if then in the race you are not able to take what you have inside because you are limited ?.
I personally do not train with watts, or pulse, and not because I do not believe in them, but because I prefer to learn to listen to what my body asks of me at every moment, find my rhythms for sensations and because I am the least methodical uncle for the technology that exists. It works for me.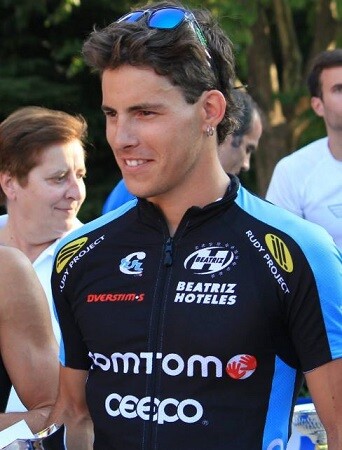 Career tips:
- My fundamental advice to run is simple. Put on your sneakers, pants and at most a watch. Everything else remains. It's time to stop thinking about how handsome I am and start think about going faster every day.
- Train through winding and complicated sites, you will see how your strength, your coordination, proprioception and motor evolve. I work two days a week on the mountain and every day I try to make the circuits harder physically and technically. And I can assure you that this year is being fundamental in my results.
- It is clear that I am nobody to say this that I am going to say, but personally I think that the triathlete the track kills us. I think that for the vast majority of us who are not prepared to run there, it is a focus of important injuries. Better roads, grass, etc.
I hope that they serve you to be able to improve some of these councils and that if we see each other in a race you tell me how they worked for you
Twt: @pakillofdz
FB athlete: pakillo "the bull"
Personal FB: pakillo fdz-cortes alvarez
Instagram: Pakillothebull